Aerospace Medical Association

Corporate and Sustaining Affiliate
The members of the Corporate and Sustaining Affiliate (CSA) are business, technology, safety, research, education, and clinical leaders, joined to promote global aerospace industry connectivity and scientific progress through affiliation with the Aerospace Medical Association. Corporate & Sustaining Affiliate member organizations represent a range of aeromedical and related technical products and services from aviation insurance to centrifuge trainers. Our members are at the forefront of business trends and innovation, networking to support growth in aerospace commerce, and advancements in aerospace investigations, operations, and practice, worldwide.

CSA Business Luncheon 2013
within the
84th Annual Scientific Meeting of the Aerospace Medical Association

Monday, May 13, 2013
Noon
Chicago Sheraton Hotel & Towers
featuring speaker event
"Affordable Healthcare: New Paradigms for Managing Our Health Systems"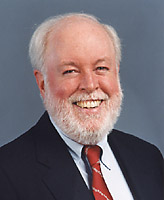 Edward F.X. Hughes, MD MPH

Dr. Edward Hughes will provide foundation and perspective on affordable healthcare legislation during the 2013 annual CSA Business Luncheon in May. Dr. Hughes serves as a Professor of Preventive Medicine at the Feinberg School of Medicine and within the Kellogg School of Management at Northwestern University. He founded and directed for seventeen years their University Center for Health Sciences & Policy Research, as well as founded their joint MD/MBA program. He has served on the National Bureau of Economic Research and contributes on the editorial boards of the Journal of Clinical Outcomes Management, the Journal of Health & Productivity Management, and the Journal of Managed Care Interface. He is a graduate of the Harvard University School of Medicine and Columbia University's School of Public Health.
Tickets are required for this lunch meeting. Perimeter seating will also be available for those not wishing to eat.



The Corporate & Sustaining Membership Committee
of the
Aerospace Medical Association

presents
Corporate Forum Breakfast 2013
Tuesday, May 14, 2013 at 7:30 am
The Sheraton Chicago Hotel & Towers
The Corporate Forum Breakfast is a unique networking experience, designed to gather aerospace industry leaders to make meaningful business connections during the annual scientific meeting of the Aerospace Medical Association (AsMA). The Breakfast helps AsMA exhibitors and corporate members build strategies to support business growth and augment industry visibility through affiliation. Additionally upon request, AsMA corporate members can receive a consultation to optimize their relationship with AsMA to meet specific business goals. All 2013 annual meeting registered AsMA corporate members and exhibitors are welcome to attend. Join us on Tuesday, May 14, 2013 at 7:30 am in The Sheraton Chicago Hotel & Towers for this signature AsMA event.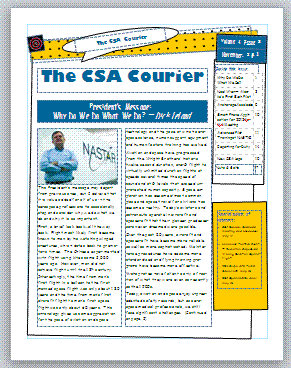 The CSA Program Committee is proud to announce four contributions within the 2013 AsMA Annual Scientific Meeting this May that will garner CSA Sponsorship. We encourage CSA members to attend these session within the meeting and support the efforts of these investigators, dedicated to the ongoing advancement of health and safety in the air, sea, and space.
Red Bull Stratos Panels - Monday, May 13, 2013
Dr. Jonathan B. Clark and team bring us a remarkable set of panels, describing medical support and safety during a 120,000 ft jump and parachute ground landing last fall. The panels cover related physiology and medical risks, emergency medical support and logistics, and the multidisciplinary approach contributing to event success. Biomedical Results of the Red Bull Stratos Project, Red Bull Stratos Medical Operations, and Testing, Integration & Lessons Learned from the Red Bull Stratos Project will provide information applicable to future similar events and space tourism. AsMA 2013 annual meeting registration is required for attendance.
Aerospace Nu
rsing
Careers & Research Opportunities Workshop - Saturday, May 11, 2013
This workshop, co-sponsored with the Aerospace Nursing Society, is a unique educational and networking experience that offers insight into the contributions of nurses in aeromedical settings and facilitates involvement in related research. Leading aerospace nursing professionals introduce the role of nursing in traditional aerospace industry settings, emphasizing the physiology, clinical, and operational considerations that necessitate nursing care and medical support. After a survey of research and data analysis methodology, attendees are organized into related research projects for post-workshop mentoring and publication submission. Lunch is provided for early registrants. AsMA 2013 workshop registration is required for attendance.